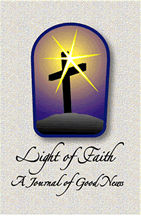 The Light of Faith: A Journal of Good News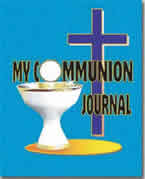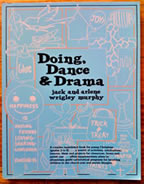 Journal Press II Resources is a publisher of Catholic Religious Education materials for parishes and schools for all levels, elementary through adult.
All 300 MasterSets are now available in JP II Resources\' program of downloadable reproducibles. These sets are the same popular Master Sets that are available for shipping as hard copies through our website ordering.
---
---
Resources for:
Catholic Pastors, Pastoral Ministers
Catholic School Principals
DREs / CCD Directors
RCIA Directors / Team Members
Youth Ministers / High School Catechists
Sacramental Program Directors
Kindergarten / Primary / Interm-Jr. High
---
View enlarged Lapel Pins with descriptions.
---
| | |
| --- | --- |
| | This lapel pin supports the bishops\' ongoing theme of Missionary Disciples with ikons of traditional symbols of Christ (Chi Rho cross), the Holy Spirit (tongues of fire) and the Word of God (opened Bible). They are placed on the globe, signifying the ongoing and evangelizing mission of Christ\'s disciples of every age and for all cultures. |
To order: Blackline Master Sets, Journals, and Cloisonne Pins:
Write: JP II Resources, PO Box 1214, Linden, NJ 07036
To e-mail: click

Phone: 908-862-4804 TOLL FREE Fax: 866-756-2145
of Theology,
Catechetics, Liturgy,
Scripture, Philosophy,
and more.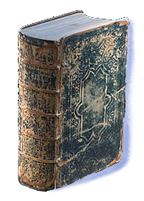 The Classic Book Resource Center:
Catechetics
Education
Church History
Educational Psychology
Encyclicals
Pastoral Letters
Family Catechesis
Liturgy
Methodology
Pastoral Ministry
Philosophy
Religion
Religious Novels
Scripture
Spirituality
Teacher Manuals
Textbooks
Adult Ed
High School
Jr. High School
Elementary
Early Childhood
Theology
Youth Ministry