The Disciple Pin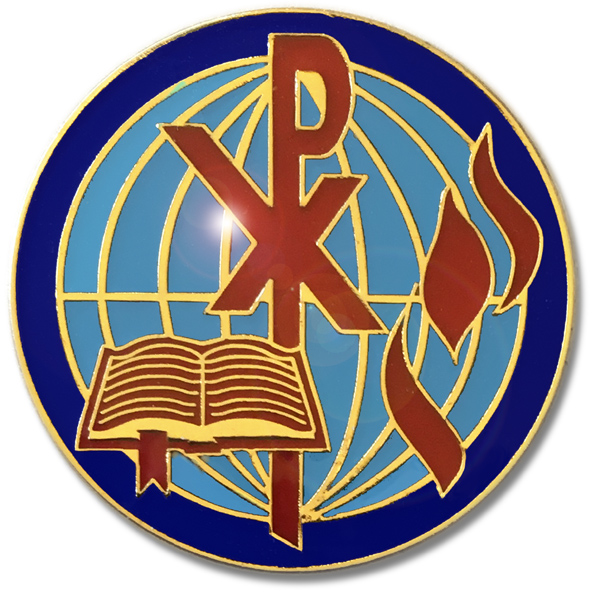 Actual size is approx 3/4 inch square.
View photo of this and other lapel pins.
Significant gift for:

All Christians
Confirmation Candidates
Sponsors
Various Ministries
Teachers and Catechists
Prayer Groups
Any time of the year
Catechists of any language

The Disciple Pin is a world globe outlined in blue and gold, containing traditional symbols of Christ (Chi Rho cross), the Holy Spirit (tongues of fire) and the Word of God (opened Bible). They are placed on the globe, signifying the ongoing and evangelizing mission of Christ's disciples of every age and to all cultures.
Quantity Discount Rates

Quantity

Unit price

single pin

$3.25 ea.

5 to 10

$2.75 ea.

11 to 25

$2.40 ea.

26 to 50

$2.20 ea.

51 or more

$1.95 ea.

Download printable Pin Order Form

To order: Blackline Master Sets, Journals, and Cloisonne Pins:

Write: JP II Resources, Inc., PO Box 1214, Linden, NJ 07036
To e-mail: click

Phone: 908-862-4804 Toll Free Fax: 866-756-2145