View JP II Resources for

The US Conference of Catholic Bishops' Theme:

Enlisting Witnesses for Jesus Christ

---
Lapel Pins can be combined with The Catechist Journal for extra SAVINGS!
Any choice of these pins may be chosen for Special (Journal & Pin).
Teachers, Catechists, Lay Ministers, Lectors, RCIA Teams, Volunteers, Prayer Groups, and all Service Groups can benefit.
Journal Sets of 51 or more can MIX & MATCH for any combination of pins.
See all 30 pins available.
For sample pages and quantity discounts: Use the EZ Order Form.
Join the 35 Year Tradition of Commissioning with
The Catechist Journal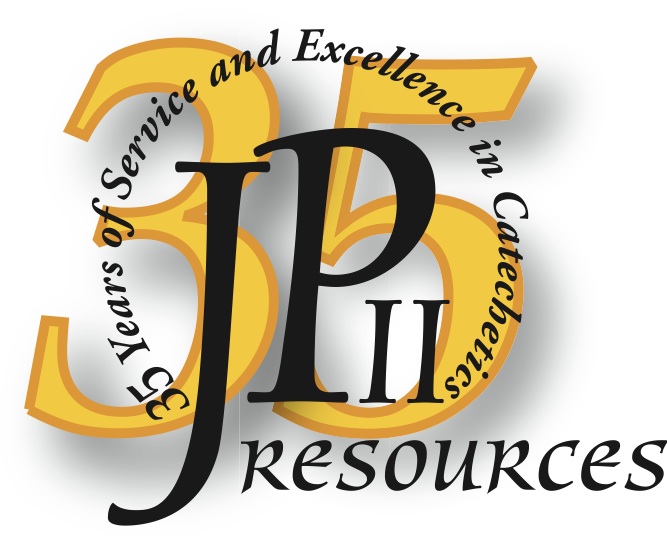 To place ORDER for Blackline Master Sets, Journals, and Cloisonne Pins:
Phone: 908-862-4804 Toll Free Fax: 866-756-2145
Write: JP II Resources, PO Box 1214, Linden, NJ 07036
Click to e-mail:
Click HERE for Pins and MasterSets descriptions and samples.
Immediate Delivery to Your Computer

Click HERE for online samples and information about our innovative program of

Downloadable e-MasterSets

Save on Storage and Shipping Costs
Journal Press publishes a variety of CATHOLIC Religious Education materials for use with ALL AGES. These resources are available as black-line reproducible Master Sets and, as announced here, as "Off-the-Net" Master Sets, which include permission to duplicate. A full catalog index is viewable at:
Thank you.